HNH Wynd Of Khirugai aka Wynd is loved by Meaghan O'Neil. 

http://wyldoverwynd.com/wynd.html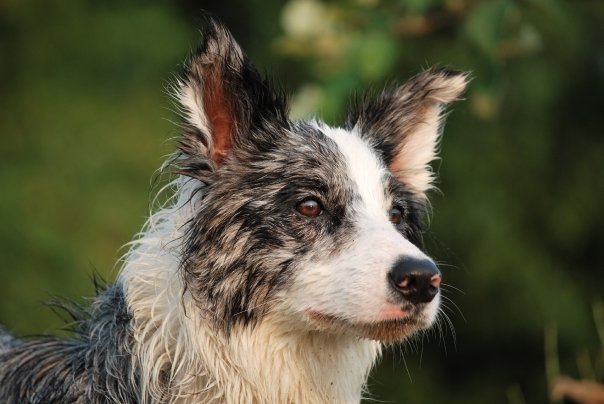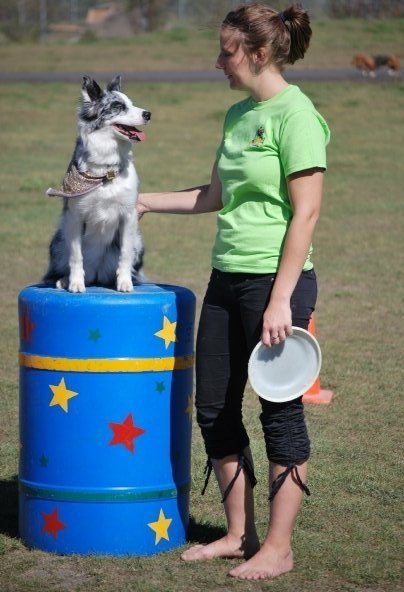 NEWS FLASH..... Wynd has a new personal best flyball time!  3.73!  Go Wynd Go!
Bonnie,
I still feel like I just got her yesterday, but we have done so much! She got Top Novice Dog and Top Dog at our last frisbee competition. She has her CD in obedience and we are working on her CDX. And we entered our very first dock dogs competition here in a couple of weeks. I've never even been to one before, they are few and far between here. She likes swimming but I'm not sure if she will actually jump into the water lol. And everything here is frozen solid so I can't even go outside and practice, but I can't wait to play. With agility she is still a little speed demon and I'm still learning to control that speed and do everything right at the same time. But I'm looking forward to Regionals this year, I'm sure she will qualify for nationals, she was so close last year, and she is so much better this year. Oh and Flyball, my puppy had her "first" tournament (with my new team) and she was such a good little girl. She managed a personal best of 3.866 and and average of 3.98 on Sun. I'm so proud of her and I think she will still get faster. I think next tourney we will move up to Div 3! lol She has to work her way up from the bottom, it's good there is no pressure and she gets experience. And she is still figureing out to do everything right at the same time, the running all the way to the box, turning on the box, and passing. She has a tendancy to do 2 out of 3 lol. But I'm sure there is more speed in her yet, so looking forward to that too.
Hey Bonnie,
Wynd is doing great! As of right now she is almost 5 months old, she is 17 1/4" tall, and 25 pounds, and 24 pounds is all leg:) Here are some new pics of her. We just finished our first agility class, and she was the star! She does everything with such intensity when she is working it's awesome. And she is the puppy everyone wants because she is sooo sweet and well behaved. She blows everyone away when they see her work because they just don't see the drive when she is just relaxing. She is still the perfect puppy for me:)
Thanks Meaghan
Watch some of Meaghan and Wynd's agility runs at: 
http://www.youtube.com/watch?v=KXgxL1bFgw0