Morgun Eryp Hollada is owned and loved by Becky Hollada.
Becky and Morgun are a very successful agility team.  Becky also owns Morgun's uncle (Abbey's littermate - Doc)
Morgun is the B/W in these pictures and Doc is the tri.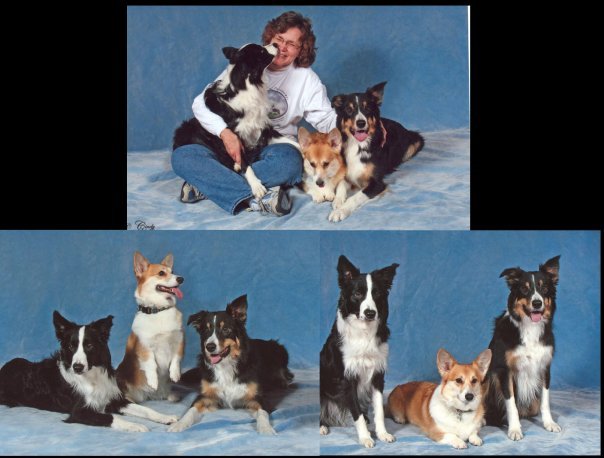 Here is what Becky has to say about Morgun : Morgun Eryp Hollada MX MXJ MXF
Has his Masters in Standard and Jumpers and Fast. Just got his Master Bronze in Standard. Need a bit more for Jumpers. He has 3 double Q's. Pretty cool huh? Also he is a registered Therapy dog. He loves the water and does play at Dock Diving. We have not competed in Obedience but he has taken classes there too.
 He is very gentle and a pleasure to live with. He has the off switch we all want when wee live with our Agility dogs.
When we Q we usually place too. Anywhere from 1st to 4th. -this is more for yours and mine knowledge. :) Plus I just love him.